17 May 2017
Pavilion of Brazil receives special mention at the 57th Venice Biennale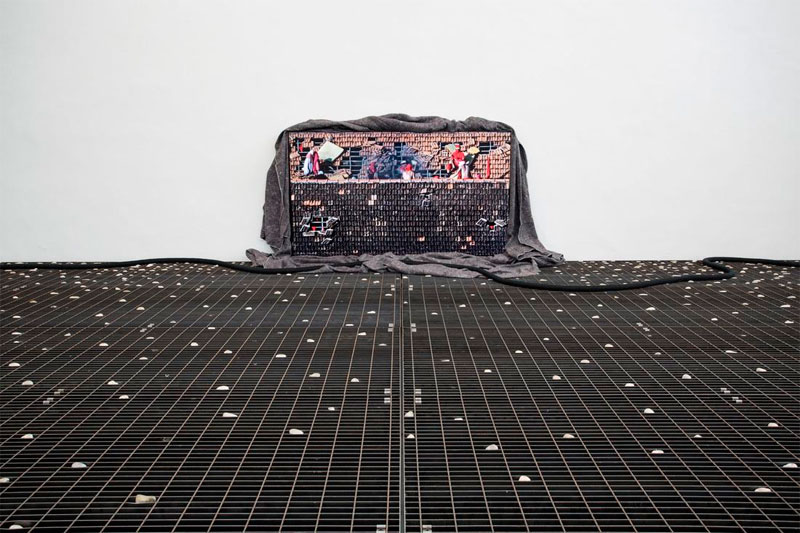 According to the jurors, the pavilion succeeded in presenting "an installation which produces an enigmatic and unbalanced space in which we cannot feel secure
The official Brazilian participation at the 57th Venice Biennale, featuring the work of Cinthia Marcelle and curated by Jochen Volz, received special mention from the International Jury.
According to the Venice Biennale jurors, the Pavilion of Brazil succeeded in presenting "an installation which produces an enigmatic and unbalanced space in which we cannot feel secure. Both the structure of the installation and the video by Cinthia Marcelle in partnership with filmmaker Tiago Mata Machado evoke the concerns of contemporary Brazilian society".
The production of the work Chão de Caça and the composition of the Pavilion of Brazil are fruit of a concerted effort by different contributors, under the leadership of the Fundação Bienal de São Paulo and the Ministries of Culture and Foreign Affairs of Brazil.