In an effort to promote research and contemporary art in Brazil and abroad, the Fundação Bienal de São Paulo, in partnership and in consonance with the programme of the Serpentine Galleries in London, has invited artist and researcher Jorge Menna Barreto to develop a new version of his Restauro project in the UK.
Commissioned for the 32nd Bienal de São Paulo (2016, curated by Jochen Volz), Restauro took the form of a restaurant-work-of-art and involved exchanges with a network of agroforesters and organic producers from the state of São Paulo. During the event, the artist, curators and teams from the Fundação Bienal de São Paulo collaborated to ensure the operation of a restaurant capable of meeting the needs of the visiting public, a total of more than 900,000 people over the three months of the event.
On October 2nd, a special version of the Restauro project will be presented to professionals from the local art scene 
This time, based on the collaboration established between the two institutions, Menna Barreto will spend August and September in London in direct contact with chefs and producers, making use of sustainable methods for agricultural land use in the region of London, whilst also mapping out edible wild plants in local parks and gardens. How does food make it to the consumer? How food production impacts the landscape and vice versa? The results will build up to an event on the 30th of September as part of the Serpentine's Public Programme, in which the Dandelion (Taraxacum officinale), a plant that grows freely and spontaneously in Hyde Park, will play the leading role as ingredient and 'food for thought'.
In addition to this public presentation, a special version of the Restauro project will be presented to professionals from the local art scene on October 2nd. Learn more about the artist's research bellow: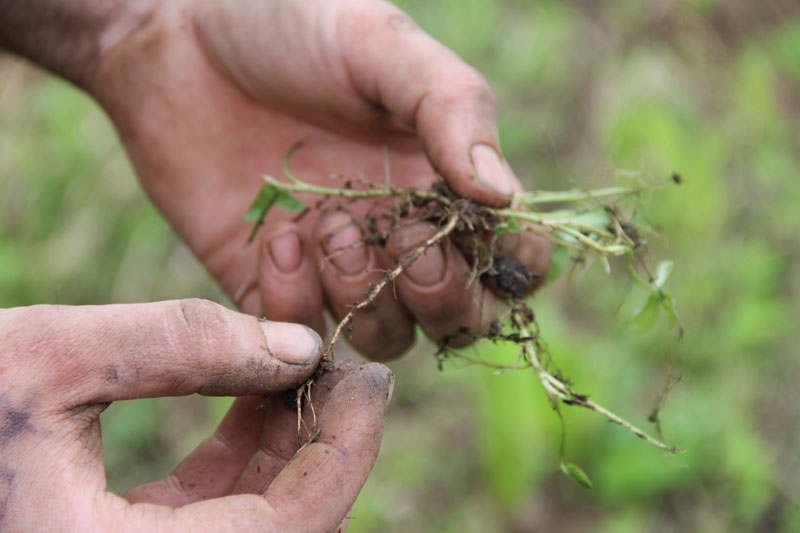 A small farm based in Enfield, run by the Capel Manor College and used as part of the educational experience for courses like horticulture, animal husbandry and arboriculture. It is farmed by employees of Capel Manor, who run voluntary programmes as well as a voluntary vineyard and orchard. There is a market garden from which they produce veg boxes all year round. We enjoyed a great tour and talk describing bacteria in the soil, how plant roots are used to regenerate the fallow land, as well as sowing, reaping and composting processes. We also discovered an amazing selection of pumpkins, squash and a great array of herbs we hope to incorporate into the project.
As part of the initiative Growing Communities, which is spread across London-based urban farms, Dagenham Farm runs a strong educational/outreach programme with local schools and groups, as well as volunteers. They grow and sell produce with a veg box scheme and onsite shop. Their workshops teach people how to sow seeds and cook food that has been harvested, so they can create large shared lunches straight from the earth. We picked tomatoes for the project and sowed seeds with them as an act of collaboration.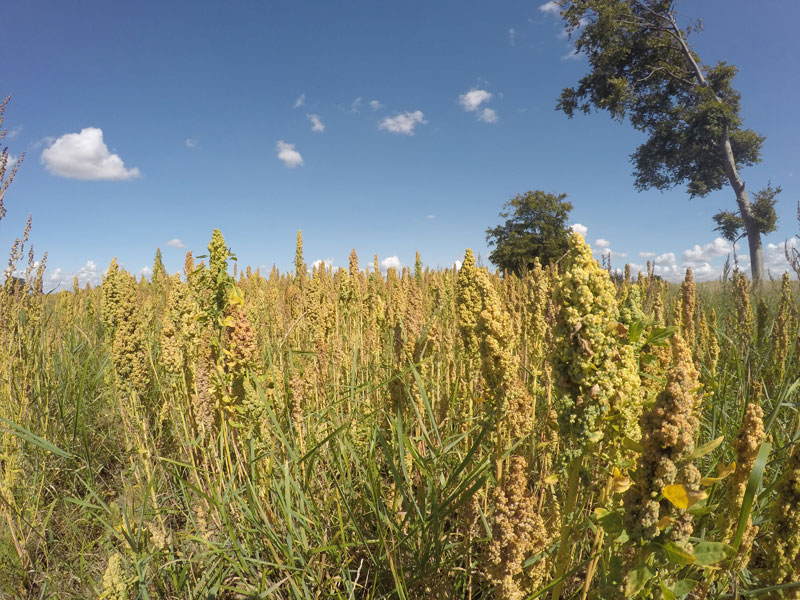 We spent an afternoon with William Hudson, an avid grower and horticulturist who experiments with beans and pulses in Ipswich. He also runs Hodmedod's, which is a supplier of British beans, pulses and quinoa, organised and grown at Nacton Farm. We had a tour of the quinoa and lentil fields, and learned about crop rotation and natural approaches to land management used by a very large-scale farm.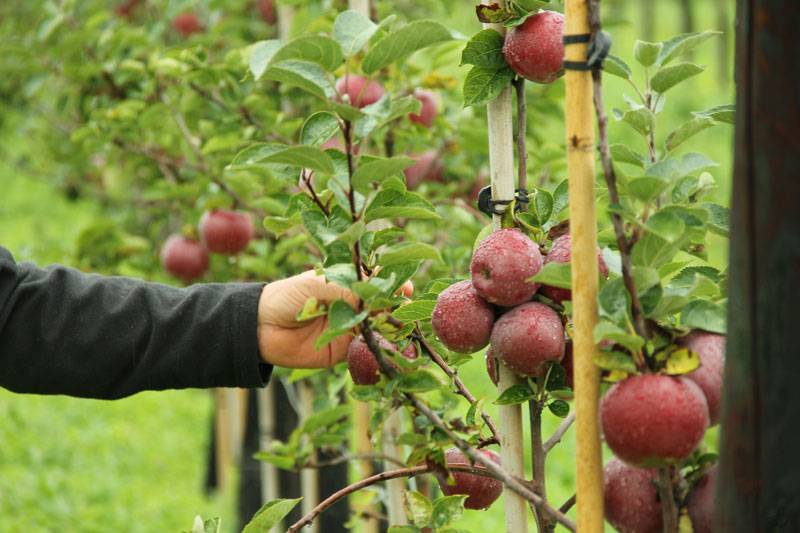 Mole End Farm is a large organic orchard run by Paul Ward. He explained to us the difficulties of growing fruit organically in the UK, which depends on water and light for good tasting produce. He showed us some of his Bramley apple trees, which were 50-60 years old, and some newer ones with dark red colouring that they grew from a nursery in The Netherlands. We heard how he uses hormones to prevent moths from laying eggs, and the various organic methods he has for preventing fungal diseases, which are prevalent in perennial organic fruit plants. Then we were shown the storage areas in which he must keep a very fine balance of CO2 and oxygen in order to essentially suspend the life cycle of the apple so that it remains dormant until it is sent to the consumer. This is necessary because the farm must harvest a very large portion of the year's crop within a six-week period. Mole End Farm produces seventeen varieties of apple and also some pears. The bruised fruit is sent to be made into juice.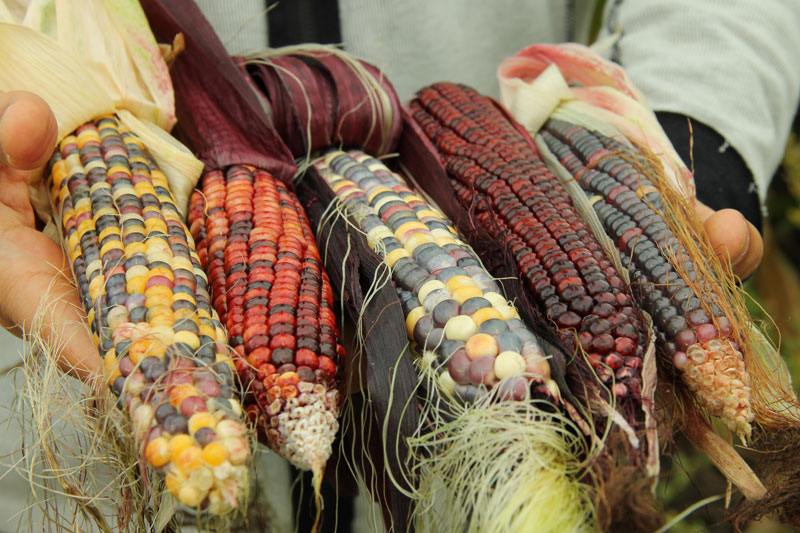 Andy Ward runs Nash Nursery, which is spread over two farms and eighty acres. It is in East Kent and is actually set on land that used to be under sea in Roman times but has since been irrigated and used for farming – you can see small smooth pebbles as evidence. It grows many salad types, tomatoes and peppers in his range of greenhouses. Andy showed us the weeding machine, an old vehicle that has been replaced in modern farms by pesticide sprayers, which has rotating blades that loosen young weeds from the rows of veg. He took us to see his purple kohlrabi, fields of self-sown broad beans and clover which act as soil regenerators, and the pièce de résistance, his experiment with growing the very colourful Indian Corn, which we are very excited to use in the menu and decoration for Restauro.
More information on the Unwritten Handbook: Jorge Menna Barreto