After being extended to May 1, the circuit of traveling exhibitions of the 32nd Bienal de São Paulo – INCERTEZA VIVA [Live Uncertainty] concluded at the Museu de Arte Contemporânea de Serralves, in Porto, Portugal, having received a total of 648,500 visitors. This latest program, which drew more visitors than any other edition, eclipses the 2015 record of 250,400 visitors to the traveling exhibition of the 31st Bienal. In 2017 and 2018, the program was open to the public for 425 days, roughly 5 months more than previous exhibitions.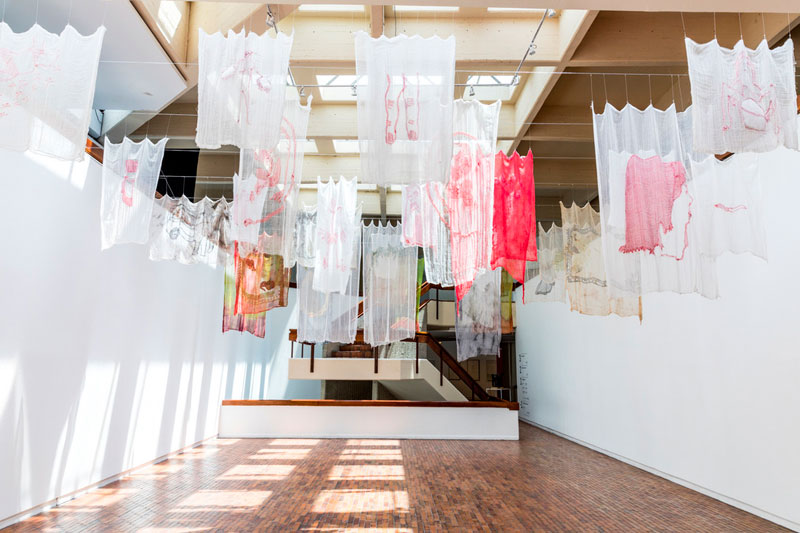 The program brought works from the Bienal to the cities of Itajaí (SC), Garanhuns (PE), Palmas (TO), Bogota (Colombia) and Fortaleza (CE) for the first time, through new partnerships established with Sesc Nacional, the Museo de Arte Moderno de Bogotá and the Centro Dragão do Mar de Arte e Cultura. Selections of works were again exhibited in Campinas (SP), Belo Horizonte (MG), São José dos Campos (SP), Cuiabá (MT), São José do Rio Preto (SP), Ribeirão Preto (SP), Santos (SP) and Porto (Portugal), with the support and joint coordination of Sesc SP, the State Department of Culture, Sports and Leisure of Mato Grosso – SECEL, Fundação Armando Álvares Penteado – FAAP, Fundação de Serralves and Fundação Clovis Salgado.
The gathering of projects from 40 artists, in addition to the educational activities organized for over 1,500 participants, including teachers and educators, mark the edition whose highlights included new takes on famous installations such as Dois pesos, duas medidas [Double Standard] by Lais Myrrha, and public programs created especially for the host cities by artists such as Bené Fonteles and OPAVIVARÁ!.